Animal Research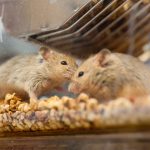 The use of living animals for research, teaching, and outreach requires careful consideration of both ethics and study design. The Research Animal Resources and Compliance (RARC) unit at the UW–Madison is responsible for managing and processing animal use protocols, which also includes administrative support for the Institutional Animal Care and Use Committees (IACUCs); providing training for animal users; providing veterinary care and pathology services; and performing post approval monitoring.
Activities Requiring Oversight: Any use of live animals for research, teaching, or outreach requires approval and ongoing oversight by one of the UW–Madison IACUCs.  Campus IACUCs include:
To read more about why animal research matters, please see Animals in Teaching and Research.