Outside Activities Reporting
Submit or Update an Outside Activities Report (OAR Dashboard)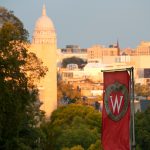 Who needs to submit? All faculty, regardless of appointment, all academic staff with 50% or greater appointment, and all individuals listed as participants on human subject protocols or on federal grants are required to fill out an annual Outside Activities Report (OAR) and update whenever new outside activities are undertaken.
What to Report
The importance of outside activities at UW–Madison is captured in the Wisconsin Idea, where knowledge gained from academic enterprise is shared to benefit society. Faculty and staff are encouraged to participate in outside activities, share expertise, and transfer intellectual property to the private sector.
Your participation in outside activities may generate conflicts between the needs of the institution and the outside entity. UW–Madison understands that these conflicts are common, frequently unavoidable, and can often be appropriately managed.
What happens if I have a FInancial Conflict of Interest (FCOI)