New initiative supports research to advance social and economic inclusion — abstract due Dec. 9
The Office of the Vice Chancellor for Research and Graduate Education (OVCRGE) has launched a new initiative, Increasing Social and Economic Inclusion, to support research that will significantly expand knowledge on how to reduce social and economic disparities in opportunities and wellbeing and increase social and economic inclusion.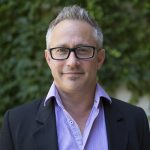 The initiative is led by Lonnie Berger, whose research has spanned such topics as family structure and composition, economic resources, and household debt. His work on child welfare has led to policy interventions for those diverted from child welfare programs. Berger, professor in the School of Social Work and former director of the Institute for Research on Poverty, has applied this background in helping inform social policy to his position as associate vice chancellor for research in the social sciences. He joined the OVCRGE in 2020.
In his role as an AVC, Berger has helped advanced the office's efforts to promote research across campus aimed at finding solutions to social and economic inequities, and creating pipelines from evidence-based scholarly research, such as his own, to public policy implementation.
The latest OVCRGE effort to do just that provides research grants in two categories: projects less than $100,000, and projects $100,000 up to a maximum of $250,000. A coversheet with a 500-word abstract is due Dec. 9. The complete proposal is due Jan. 30, 2023. The on-line application instructions and form are available at: https://research.wisc.edu/increasing-social-and-economic-inclusion-2/.
The initiative is supported by the Wisconsin Alumni Research Foundation.
"We have a wide breadth of research on our campus that has documented and exposed many of the factors that underpin inequalities in our society and effect individuals, families and whole communities," says Steve Ackerman, vice chancellor for research and graduate education. "The goal of Increasing Social and Economic Inclusion is to build on that wealth of knowledge and support action steps to address those inequalities in the spirit of the Wisconsin Idea."
Research across campus has documented that disadvantaged and marginalized populations are less likely than advantaged populations to have access to and benefit from high quality modern technologies, educational institutions, health care, labor markets, housing markets, neighborhoods and financial markets, explains Berger. The consequences are wide ranging, including food insecurity, serious health impacts, exposure to environmental toxins and lack of access to health care.
"With this new initiative, we are particularly interested in research on how disparities in opportunities and wellbeing and associated social exclusion may be driven and perpetuated by historic and contemporary social structures, policies, systems and institutions, with implications for promising scalable approaches to ameliorating such disparities and their adverse effects," Berger says.
Selected projects will be announced in spring 2023.
The proposed research can be fundamental or applied and can create benefits over the short or long term. Projects may have a domestic, international or comparative focus.
A faculty committee of subject matter experts will review the proposals to identify those that hold the most promise for meeting the goals of this initiative.  The committee will then make recommendations to the Office of the Vice Chancellor for Research and Graduate Education, which will make final selections.
For questions regarding submitting an abstract or eligibility, please contact Berger (lmberger@wisc.edu).
###
By Natasha Kassulke, natasha.kassulke@wisc.edu