Understanding and Reducing Inequalities Initiative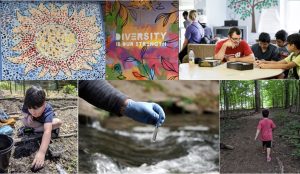 Fifteen projects, ranging from improving doctor-patient communications for high risk patients, to using data to understand racial differences in how Americans handle civil legal problems, and obtaining a better understanding of the factors influencing the success and wellbeing of Hmong American students at UW–Madison, have been chosen for the Understanding and Reducing Inequalities Initiative Program (URI).
These projects were among 73 proposals submitted from across campus. The initiative is funded by the Office of the Vice Chancellor for Research and Graduate Education and the Wisconsin Alumni Research Foundation.
Pervasive inequalities exist in all realms of contemporary society, manifesting in widespread disparities in social, educational, economic, health, wealth, and political opportunities and outcomes across population groups. These include differential access to and returns from modern technologies, educational institutions, labor markets, housing markets, neighborhoods, and financial markets, as well as exposure to stress, trauma, and environmental toxins. The Office of the Vice Chancellor for Research and Graduate Education (OVCRGE) seeks proposals for innovative research to better understand the factors and processes that cause or contribute to such inequalities in the United States, the impact of these inequalities on opportunities and outcomes for diverse population groups, and promising policies, programs, and interventions for reducing such inequalities and their adverse effects.
This initiative is designed to support research to build stronger bodies of knowledge on how to reduce inequalities; that is, it seeks to move beyond scholarship pertaining only to describing the causes and consequences of inequalities with the aim of identifying actionable pathways for reducing inequalities on the basis of race, ethnicity, gender, disability, economic standing, language, minority status, country of origin, and/or immigration status.
Learn more about the projects below.