Handelsman named director of Wisconsin Institute for Discovery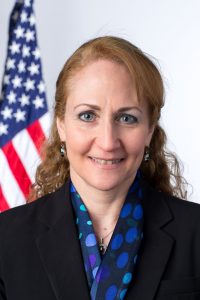 The Wisconsin Institute for Discovery (WID) will usher in a new year with a new director: Jo Handelsman, a Yale University Professor and the Associate Director for Science in the White House Office of Science and Technology Policy.
"I'm thrilled to welcome Dr. Handelsman back to Madison. In addition to being a world class researcher, she is nationally renowned for her impact as a teacher, role model, mentor, and an advocate for women and minorities in science careers," says Marsha Mailick, UW-Madison's Vice Chancellor for Research and Graduate Education. "Jo is an inspiring individual who brings creativity, a spirit of experimentation, exemplary leadership skills and a commitment to rigor, that make her a great fit for UW-Madison."
Handelsman begins her position on Feb. 1 and she will report to the Vice Chancellor. In addition to being named WID Director, Handelsman will be honored with a distinguished named chair.
Read the full press release about Handelsman and her appointment.
Download Jo Handelsman's curriculum vitae (PDF).
View Handelsman's public presentation outlining her vision for WID called "WID As a Catalyst for Discovery: Inspirations from Wisconsin, the White House, and Beyond".