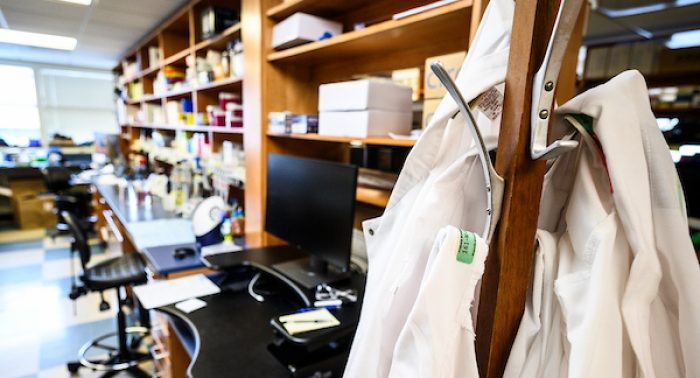 Pandemic-Affected Research Continuation Initiative — deadline to apply is 4:30 p.m. on September 28.
Supports certain research activities that were stalled in response to COVID-19.
---
The Vilas Life Cycle Professorship program is supported by the Office of the Provost. This year, the program has supplemental funds from the Office of the Vice Chancellor for Research and Graduate Education and WARF, and for FY21 will be called the Life Cycle Grant program.  Deadlines:
September 25, 2020 (for awards beginning before February 1, 2021)
December 31, 2020 (for awards beginning before June 1, 2021)
---
COVID-19 Dissertation Completion Funding: The Graduate School is providing funding support to PhD and MFA students who are close to completion but whose progress was delayed by COVID-19. The deadline is 5 p.m. on September 30.
---
UW–Madison research community responds to COVID-19
---
Discover Research
UW Research at a Glance
8th
in nation for volume of research
$1.2B
spent on research
17
VCRGE research and service centers
News