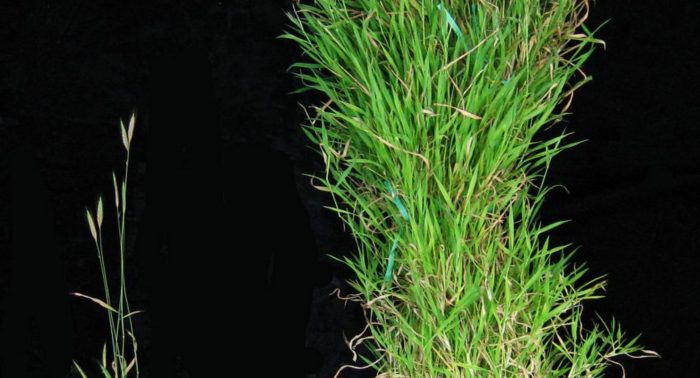 DOE Selects Great Lakes Bioenergy Research Center for funding
The U.S. Department of Energy (DOE) has selected the Great Lakes Bioenergy Research Center (GLBRC) for an additional five years of funding to develop sustainable alternatives to transportation fuels and products currently derived from petroleum. Already the recipient of roughly $267 million in DOE funding, GLBRC represents the largest federal grant ever awarded to UW-Madison.
Discover Research
UW Research at a Glance
6th
in nation for volume of research
$1B
spent on research
17
VCRGE research and service centers
News
A visiting bee expert from California found a rusty patched bumble bee at the UW Arboretum in 2010.