Two UW–Madison faculty receive summer humanities research support from the NEH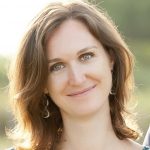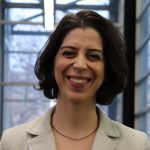 Emily Callaci, assistant professor of history, and Mitra Sharafi, associate professor at the Law School, have been offered Summer Stipend awards by the National Endowment for the Humanities. This is the first time two UW–Madison nominees have been awarded NEH Summer Stipends in the same year.
"This is a very competitive program," explains Lea Jacobs, UW–Madison associate vice chancellor for research in the arts and humanities. "UW–Madison had the opportunity to nominate two faculty for the NEH Summer Stipends 2018 competition and Emily and Mitra were chosen from a campus-wide applicant pool by a subcommittee of the Research Committee within the Office of the Vice Chancellor for Research and Graduate Education."
Once they are forwarded to the NEH, all Summer Stipend applications are evaluated by peer review panels and by the National Council on the Humanities. This year NEH received almost 800 applications; only eight percent were funded. A full list of grants awarded is available at: https://www.neh.gov/divisions/research/grant-news/summer-stipends-2018.
Summer Stipends support continuous full-time work on a humanities project for a period of two consecutive months. The stipends support individuals pursuing advanced research that is of value to humanities scholars, general audiences, or both.
Eligible projects usually result in articles, monographs, books, digital materials and publications, archaeological site reports, translations, or editions. Projects must not result solely in the collection of data; instead they must also incorporate analysis and interpretation.
Sharafi will use her summer stipend to work on writing her new book, "Fear of the False: Forensic Science in Colonial India." Sharafi holds an affiliate appointment in UW's History Department. She is also part of UW's undergraduate Legal Studies program, and is associated with the Center for South Asia.
Sharafi will write a chapter exploring debates over the adversarial principle that structured criminal proceedings in India.
"Not only were there conflicts between 'men of science' and 'men of law,'" says Sharafi, noting that the forensic experts and legal professionals in her story were almost exclusively male. "There were also debates within each profession over whether the marketplace of ideas in the adversarial courtroom was at odds with the scientific quest for truth—and what all of this meant in a mixed-race colonial context."
Callaci will use her summer stipend to work on a gender studies project, "History of Family Planning in Africa in the 1960s and 1970s." Callaci is a historian of modern East Africa, with a research focus on twentieth-century urban Tanzania.
"This generous award will allow me to work on my second book project, which is a history of contraception in Africa," Callaci says. "I will be using this award to travel to Nairobi this summer to begin archival research on the family planning movement in Kenya in the 1960s and 1970s."
The internal competition for NEH Summer Stipends is a great opportunity for faculty at all ranks, but especially senior faculty, to secure summer salary support. The UW-Madison has the opportunity to nominate up to two faculty to the national NEH Summer Stipend competition each year. The nominees are chosen by a subcommittee of the Research Committee. Anyone advanced to the national competition automatically receives 2/9ths summer salary support from the Office of the Vice Chancellor for Research and Graduate Education, regardless of whether or not they are successful in the national competition. The call for proposals will be circulated in June and proposals should be submitted to the VCRGE during the second week in September. Faculty are encouraged to email Associate Vice Chancellor Lea Jacobs to discuss their applications in advance.