Faculty recognized with 2018-19 Kellett Mid-Career, H.I. Romnes and WARF Named Professorship fellowships
By Natasha Kassulke
MADISON – Thirty-three faculty representing all four divisions at the University of Wisconsin –Madison have been honored with 2018 faculty fellowships. The awards are made possible by research efforts of UW–Madison faculty and staff. Technology arising from these research efforts is licensed by the Wisconsin Alumni Research Foundation (WARF). Income from successful licenses is returned to the Office of the Vice Chancellor for Research and Graduate Education to fund research activities throughout the divisions on campus, including these awards.
Fourteen faculty have received H.I. Romnes Faculty Fellowships recognizing faculty up to six years past their first promotion to a tenured position. The award is named in recognition of the late Wisconsin Alumni Research Foundation Trustee President H. I. Romnes and comes with $60,000 that may be spent over five years.
Eleven faculty have been honored with Kellett Mid-Career Awards to support faculty who are seven to 20 years past their first promotion to a tenured position. The award was created to provide needed support and encouragement to faculty at a critical stage of their careers and comes with $75,000 that may be spent over five years. The award is named for William R. Kellett, a former president of the WARF board of trustees and retired president of Kimberly-Clark Corp.
Eight faculty are appointed to WARF Named Professorships. The awards, which come with $100,000, honor faculty who have made major contributions to the advancement of knowledge, primarily through their research endeavors, but also as a result of their teaching and service activities. Award recipients chose the names associated with their professorships.
Here are brief profiles of the 2018 award recipients by division. For more complete research profiles visit the faculty websites:
Arts and Humanities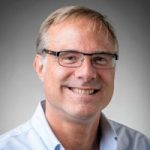 Michael Bernard-Donals (WARF Named), Chaïm Perelman Professor of Rhetoric and Culture, studies rhetoric's relation to ethics, specifically rhetoric that both compels and constrains human interaction.  His more current work involves analyses of how memory is reflected and shaped rhetorically, particularly in relation to contemporary Jewish European and American history; how to achieve a coherent ethical position through the recognition of mutual vulnerability; and how rhetoric can play a constructive role in reshaping public higher education.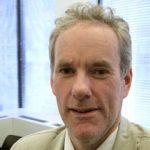 Harry Brighouse (WARF Named), Mildred Fish-Harnack Professor of Philosophy of Education, studies political philosophy and philosophy of education. He is interested in the values that should guide us as we think through what kinds of educational goods children should develop, how they should be distributed, and in how to pursue those values.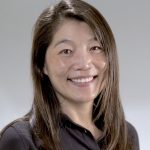 Cindy I-Fen Cheng (Romnes), associate professor of history and director of the Asian American Studies Program, is an award-winning author. Her current book project examines how U.S. intervention in the affairs of Latin America and Southeast Asia contributed to the nation's homelessness crisis of the 1980s. Cheng's teaching and research interests develop the multiple and conflicting ways in which race, gender, class, sexuality and nationality structure society, critically determining who gets to be included and excluded.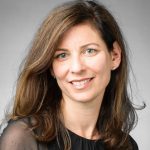 Sara Guyer (Kellett), professor of English, is a scholar of British and European Romanticism and its legacies. Her books, Romanticism After Auschwitz and Reading with John Clare have transformed conventional understandings of romanticism by demonstrating how poetic knowledge is core to the representation and theorization of violence, memory, and belonging. Guyer directs the UW-Madison Center for the Humanities and is serving a five-year term as President of the international Consortium of Humanities Centers and Institutes (CHCI), a network of over 200 institutional members on six continents.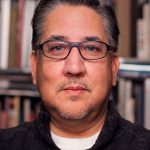 Tom Jones (Romnes), professor of photography, studies American Indian identity, experience and perception. Jones is a co-author of the book, People of the Big Voice, Photographs of Ho-Chunk Families by Charles Van Schaick, 1879-1943".  He is also the co-curator and contributing author for the exhibition, "For a Love of His People: The Photography of Horace Poolaw" at the National Museum of the American Indian.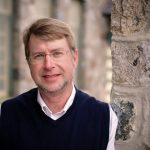 Mark L. Louden (WARF Named), Alfred L. Shoemaker, J. William Frey, and Don Yoder Professor of Germanic Linguistics, studies the Pennsylvania Dutch language and the Amish and Mennonite groups that speak it. His book, Pennsylvania Dutch: The Story of an American Language, is the first comprehensive history of the language in its cultural and social contexts. In addition to his work on Pennsylvania Dutch, he has published on other German-American languages as well as Yiddish.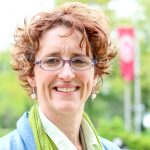 Sue Robinson (Romnes), holds the Helen Franklin Firstbrook Professor of Journalism research chair. Her research explores how journalists and news organizations adopt new information communication technologies to report on public affairs in new forms and formats, as well as how audiences and individuals can use the technologies for civic engagement. Her new book is titled, Networked News, Racial Divides: How Power & Privilege Shape Public Discourse in Progressive Communities.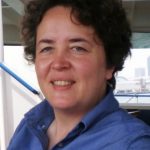 Irina Shevelenko (Romnes), professor of Slavic languages and literature, studies Russian modernist literature and art, Russian émigré literature, late Soviet culture, Russian poetry, Russian intellectual history and nationalism. She is the author of two books as well as a co-editor and commentator of two major volumes of literary archival materials. Shevelenko teaches courses that range from Old Church Slavonic, to Tolstoy, to Soviet and post-Soviet literature, for graduate and undergraduate students.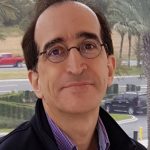 Peter B. M. Vranas (Kellett), professor of philosophy, has contributed to the creation of a new branch of logic: imperative logic (the logic of commands). He is currently working on the logic of obligations, moral dilemmas, and time travel. He has published in a wide variety of areas: ethics, metaphysics, philosophy of science, philosophy of time travel, ancient philosophy, formal epistemology, psychology, dietetics, naval engineering and operations research.
Biological Sciences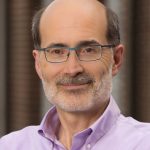 Richard Amasino (WARF Named), Carlos O. Miller Professor of Biochemistry, studies plant development and biochemistry. Advances from his research include development of methods to delay the senescence of plant tissues, discovering many of the molecular details of how plants flower in response to seasonal cues such as changes in day-length and temperature, and a better understanding of the epigenetic mechanisms by which plant genes are regulated.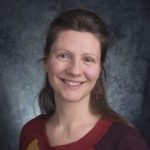 Cécile Ané (Romnes), professor of botany and statistics, develops statistical methods and software for the study of molecular evolution and of trait evolution: from animals, to plants, bacteria or viruses, using models that capture enough biological relevance but remain computationally feasible in our Big Data era. She teaches applied statistics, provides statistical consulting on campus, serves as associate editor and is president-elect for the Society for Systematic Biology.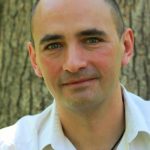 Jean-Michel Ané (Kellett), professor of bacteriology and agronomy, studies symbiotic associations between plants and microbes. His goal is to improve the use of beneficial microbes to increase crop productivity and agricultural sustainability. In particular, he is working on projects to enhance associations between crops and nitrogen-fixing bacteria to reduce the use of synthetic fertilizers. He teaches lectures on how to manipulate plant and microbial genomes as well as on plant, animal, and human microbiomes.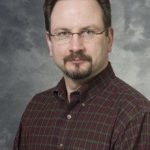 Erik Dent (Romnes), associate professor of neuroscience, studies the fundamental mechanisms by which the cytoskeleton functions in developing and mature neurons. His group has discovered that cytoskeletal polymer dynamics and select associated proteins play vital roles in both early neuronal outgrowth and plasticity in the mature brain. He teaches in both neurobiology and cell biology courses.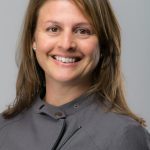 Natalia de Leon (Romnes),  professor in the department of agronomy and trainer in the Plant Breeding and Plant Genetics Program. Her research integrates genomic, transcriptomic and phenomic information to accelerate translational research for enhanced sustainable crop productivity. de Leon teaches graduate courses in the area of quantitative genetics applied to plant breeding. She also serves as current co-chair of the College of Agricultural and Life Sciences Equity and Diversity Committee and is previous co-chair of the Committee on Women in the University.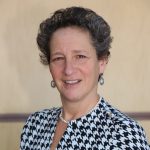 Ruth Litovsky (Kellett), professor of communication sciences and disorders, studies how humans function and learn in complex auditory environments. She is a recognized leader for her basic and translational research on the benefits provided by cochlear implants to children and adults who are deaf. She has served UW-Madison in numerous shared governance leadership roles, and is a dedicated mentor to many students and postdoctoral fellows. Most of her research takes place at the Waisman Center, where she directs the Binaural Hearing and Speech Lab, working closely with children from the Waisman Center Early Childhood Program.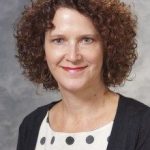 Gail Robertson (Kellett), professor of neuroscience, studies how excitable cells of the heart and brain produce coordinated electrical activity. Her research led to the development of drug safety tests used worldwide to reduce the risk for life-threatening cardiac side effects. Robertson has had teaching and leadership roles in medical education for 25 years and is co-founder of the UW-Madison's Master of Science in Biotechnology Program.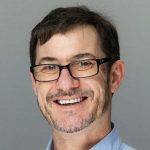 Edgar Spalding (Kellett), professor of botany, studies physiological processes responsible for seedling growth and development. His research explores how plants sense gravity and how membrane proteins transport the hormone auxin from cell to cell. His group pioneered the measurement of plant growth with automated image analysis and high-throughput computing. Spalding teaches plant physiology and introductory biology.
Physical Sciences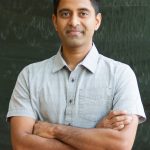 Aditya Akella (Romnes), professor of computer sciences, builds software systems that improve the performance, security and correctness of modern cloud computing infrastructure. His systems are used today by the largest Internet companies. Akella created a new popular course on big data systems, and was awarded the Computer Science Department's "COW" award for excellence in teaching. He directs the Wisconsin Internet and Systems Research (WISR) Lab, and co-leads CloudLab, a large open infrastructure for cloud computing research.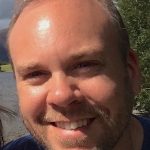 Tristan L'Ecuyer (Romnes), associate professor of atmospheric and oceanic sciences, uses state-of-the-art satellite observations to address current grand challenges in climate science. His group is pioneering new methods for measuring snow from space, helping to realize the full potential of solar energy, and documenting the causes of rapid Arctic climate change. L'Ecuyer was recently selected to lead a NASA CubeSat mission that will measure thermal energy flows in polar regions.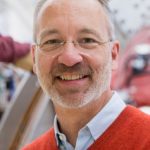 Cary Forest (WARF Named), Stewart C. Prager Professor of Experimental Physics, studies experimental plasma physics at the border between nuclear fusion research and plasma astrophysics. His specialty is designing and constructing devices that investigate plasma processes thought to be important in astrophysical plasma (which comprise 99 percent of the visible universe).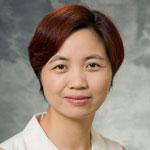 Ying Ge (Romnes), associate professor of cell and regenerative biology and chemistry, studies molecular and cellular mechanisms underlying cardiac diseases and regeneration via systems biology approaches featuring high-resolution mass spectrometry-based top-down proteomics. Ge teaches proteomics approaches for biologists. She also serves as director of mass spectrometry in UW-Madison's Human Proteomics Program.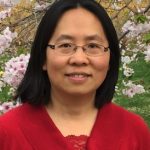 Shaoqin Sarah Gong (Kellett), professor of biomedical engineering and the Wisconsin Institute for Discovery, engineers multifunctional nanomaterials for various applications. Her current research focuses on the development of multifunctional drug/agent nanocarriers for targeted therapy, as well as flexible energy harvesting devices and flexible electronics. Many of her ongoing projects are multidisciplinary, bridging engineering with materials science, chemistry and life sciences.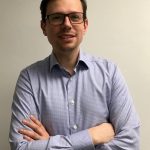 Ive Hermans (Romnes), professor of chemistry and chemical and biological engineering, studies sustainable ways to produce chemicals and fuels by using catalysts. These materials speed up desired reactions while minimizing waste products such as greenhouse gasses. Hermans currently teaches Aspects of Industrial Chemistry and Business Fundamentals, serves as the chair of the chemistry safety committee, and is a member of the UW-Madison Innovation, Commercialization and Entrepreneurship Coordinating Council.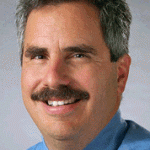 Robert Mathieu (WARF Named), Albert E. Whitford Professor, studies the kinematics and dynamics of star clusters and star-forming regions, stellar binary populations, blue stragglers and other objects with alternative stellar evolution pathways, formation of binary stars and stellar angular momentum evolution. With his students, he discovered the youngest binary stars, described the flow of matter from protoplanetary disks onto these stars, measured the masses of brown dwarf stars, studied the dynamical interactions between binary stars that power the evolution of star clusters, and most recently defined new evolutionary pathways of stars in binaries as they exchange mass or collide during these interactions. Mathieu has received a Presidential Young Investigator award, a Guggenheim Fellowship, an AAAS Fellow, and Distinguished Teaching Award. He is the founding director of the national Center for the Integration of Research, Teaching, and Learning, whose mission is to prepare future faculty to be excellent teachers. Currently Mathieu directs the Wisconsin Center for Education Research.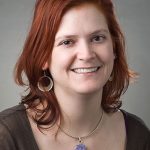 Katherine (Trina) McMahon (Kellett), professor of bacteriology and professor of civil and environmental engineering, teaches courses on environmental engineering, environmental microbiology and in the Biocore Program. McMahon is passionate about faculty professional development, which she pursues as a co-faculty director of the UW-Madison Delta Program. Her research focuses on the water microbiome and the ecology and evolution of freshwater lake bacteria and bacteria responsible for cleaning wastewater.
Social Sciences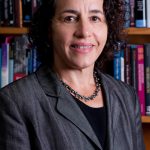 Maria Cancian (Kellett), professor of public affairs and social work, is former director of the Institute for Research on Poverty at UW-Madison. Her research considers the interactions of the incarceration, child welfare and child support systems, as well as the implications of multiple partner fertility for family organization and policy. Cancian served as a senior advisor to the U.S. Secretary of Health and Human Services (HHS) and Deputy Assistant Secretary for Policy for HHS Administration of Children and Families in the Obama Administration.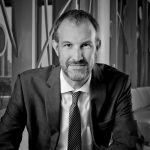 Michael Collins (Romnes), associate professor of public affairs and human ecology, is director of UW-Madison's Center for Financial Security, leading more than $9 million in research on household financial capability. Collins studies consumer decision-making in the financial marketplace, including the role of public policy in influencing credit, savings and investment choices. His work includes the study of financial capability with a focus on low-income families. His work has led to new measures of financial wellbeing, as well as financial coaching models. He also holds appointments in the La Follette School of Public Affairs, UW-Extension, Cooperative Extension and the Institute for Research on Poverty.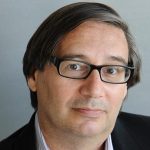 Mustafa Emirbayer (Kellett), professor of sociology, is the author of numerous acclaimed works in social theory. His research focuses on relational sociology using ideas from the American pragmatist tradition, cultural analysis, and the sociology of Pierre Bourdieu.  He has been chair of the Theory Section of the American Sociological Association and is a past recipient of the prestigious Lewis A. Coser Award for Theoretical Agenda-Setting in Sociology.  Currently, he serves as editor of Sociological Theory.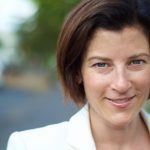 Jenny Higgins (Romnes), associate professor of both gender and women's studies and obstetrics and gynecology, dedicates her research efforts to improving reproductive and sexual health. For example, she uses patient-centered approaches to help people find the contraceptive products and services that they will find the most acceptable, thereby helping them meet their fertility goals and other life goals. An award-winning teacher, Higgins teaches the largest and oldest women's health class in the country (GWS 103). She serves chair-elect of the board of the Guttmacher Institute.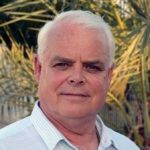 Jonathan Mark Kenoyer (WARF Named), George F. Dales Jr. and Barbara A. Dales Professor of Anthropology, has devoted his career to studying cultural traditions of South Asia, spanning the Palaeolithic to the present, with a special focus on technology and trade of the Indus Civilization of Pakistan and western India. His excavations at sites in Pakistan, India and Oman have provided evidence for the emergence of urbanism along with the origins of Indus writing, gender and power in early cities, early taxation, evidence for wheeled carts and a wide range of specialized technologies. He works with colleagues throughout the world to promote academic and cultural exchanges to explore how our past can be used to better understand the present.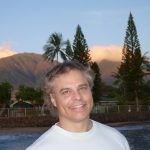 Lones Smith (WARF Named), David Blackwell Professor of Economics, studies game theory and information economics. He co-developed the benchmark model of how individuals infer information from the actions of predecessors. He initiated the theory of sorting in marriages or among workers and firms when individuals must search for partners, or when they are not perfect complements. Smith has advanced search theory to explain how students should optimally create college application portfolios, and how firms should optimally sell large asset positions. His recent matching work explores how rationality influences the levels of counterfeit money or the spread of contagions.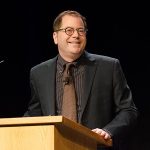 Seth Pollak (Kellett), professor of psychology, is the director of the Child Emotion Research Laboratory, located in the Waisman Center. Pollak has published widely on topics including the influences of environmental risk factors on children's brain and behavioral development, child emotional development and the effects of chronic stress on children's learning and health. A recipient of the Chancellor's Distinguished Teaching Award, Pollak is also a Fellow of the American Association for the Advancement of Science.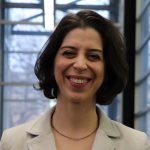 Mitra Sharafi (Romnes), associate professor of law, studies the legal history of South Asia. She is a History affiliate and is part of UW's Legal Studies program, an interdisciplinary undergraduate major that combines law with the humanities and social sciences. Sharafi is working on a book about the history of forensic science, including the study of poison, forgery and bloodstains in colonial India, 1840-1947. She hosts the South Asian Legal History Resources website and is a regular contributor to the Legal History Blog.