UW–Madison research community responds to COVID-19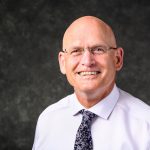 "It's been inspiring to see how our world class researchers at the University of Wisconsin-Madison have hit the ground running and are on the forefront of fighting COVID-19, by studying the virus from different angles and disciplines. We are committed to the pursuit of excellence in research. What we are doing at the UW–Madison today to help combat COVID-19 is the epitome of the Wisconsin Idea. Together, we are Badger strong." — Steve Ackerman, UW–Madison Vice Chancellor for Research and Graduate Education.

Opinion: The University of Wisconsin and other public universities are on the front lines of the battle against coronavirus (by
Rebecca M. Blank and Peter McPherson

)
The Wisconsin Partnership Program at the UW School of Medicine and Public Health has announced 21 new awards totaling $2.2 million to researchers and community organizations across Wisconsin for their efforts to lessen the impact of COVID-19.
Cap Times' Evjue Foundation announces $635,000 in special COVID-19 grants. UW–Madison receives two awards.
UW–Madison research efforts include:
An international collaboration of virologists at the University of Wisconsin–Madison and the vaccine companies FluGen and Bharat Biotech has begun the development and testing of a unique vaccine against COVID-19 called CoroFlu.
John Yin, Vilas Distinguished Achievement Professor in the Department of Chemical and Biological Engineering at the University of Wisconsin-Madison, who uses experimental and computational methods to understand how viruses spread.
Song Gao, assistant professor Geography, has received an NSF RAPID Grant for his project, "Geospatial Modeling of COVID-19 Spread and Risk Communication by Integrating Human Mobility and Social Media Big Data."
Biosafety cabinets on campus are being made available to private industry to support increased COVID-19 testing.
Engineers in the college of engineering are working with Madison-area manufacturers, the design consulting firm Delve, and campus colleagues to help meet the urgent and growing demand for medical face shields.
The American Family Insurance Data Science Institute has gathered scientists from UW Health, data science, epidemiology, City of Madison, WI DHS, U Chicago and others from across the country to use recent data to study modeling strategies for delivering health care during the COVID-19 crisis.
UW School of Medicine and Public Health fund to award grants to ease health impact of COVID-19
Because of the COVID-19 pandemic, critically ill patients have been hospitalized and isolated from their families and loved ones. In many hospitals, the palliative care team has been charged with maintaining communication between the critical care team and their patients' families. Dr. Gretchen Schwarze and her team along with Dr. Toby Campbell created the Best Case/Worst Case: ICU (COVID-19) communication toolkit to assist separated families; to help them develop an understanding of their loved one's illness, prognostic awareness and the range of possible outcomes. The toolkit can help critical care providers understand the patient's overall trajectory when there is a high rate of care-team member transition. https://www.hipxchange.org/BCWC_COVID-19
Wisconsin's COVID-19 stay-at-home order drove changes in state's traffic volume.
Research on viral junk, quicker drug testing could help outflank coronaviruses
The UW–Madison Department of Psychiatry has compiled a curated collection of online resources from a variety of sources to support the mental health and wellbeing of our community, and to help others navigate the additional stress and challenges brought on by the COVID-19 pandemic. The UW Psychiatry COVID-19 Mental Health Resource Guide offers expert tips, coping strategies, and a variety tools to support the well-being of individuals, parents and families, as well as healthcare providers on the front-lines of this crisis.
OVCRGE Center directives for research during COVID-19 response
COVID-19/Coronavirus funding resources
Research and Sponsored Programs is providing updates related to COVID-19 impacts to Sponsored Programs  If you have information to share, e-mail RSP at rspinfo@rsp.wisc.edu.
Research Cyberinfrastructure Initiative website with some postings about some new and existing services that may be helpful for remote work and COVID research:  https://researchci.it.wisc.edu
UW Health's COVID-19 updates, FAQs and hotline
Cyberinfrastructure Initiative postings about services that may be helpful for remote work and COVID research.
Partner sites:
Wisconsin Alumni Research Foundation's Covid-19 page
The Wisconsin Foundation and Alumni Association has created a website to gather and share to provide highlights of research and work being done at the UW to fight COVID-19 and to reduce the impact of the pandemic.